SERGE CHAILLOU - ÉBÉNISTE RESTAURATEUR

MAÎTRE ARTISAN D'ART – MEILLEUR OUVRIER DE FRANCE – RESTAURATEUR DE MOBILIER – HABILITÉ MUSÉES DE FRANCE
Discreet and passionate, I am a furniture restorer, having obtained the title of « One of the Best Craftsmen in France » in 2004.
In my workshop, located in the heart of Nogent-le-Rotrou, I perpetuate the traditional techniques and know-how of the finest French artisans.
It is the story of a lifetime, a vocation acquired alongside skilled craftsmen and decorators who have passed on to me their expertise and the appreciation for beautiful things and fine craftsmanship.
In the 90s, after initially setting up in Luisant, I returned to my native Perche region and settled in Nogent-le-Rotrou in 1996.
I grew up in La Ferté-Vidame, and it was during my wanderings in the park of the ruined castle, a place filled with history, that I became sensitized at a very young age to the art and history of art.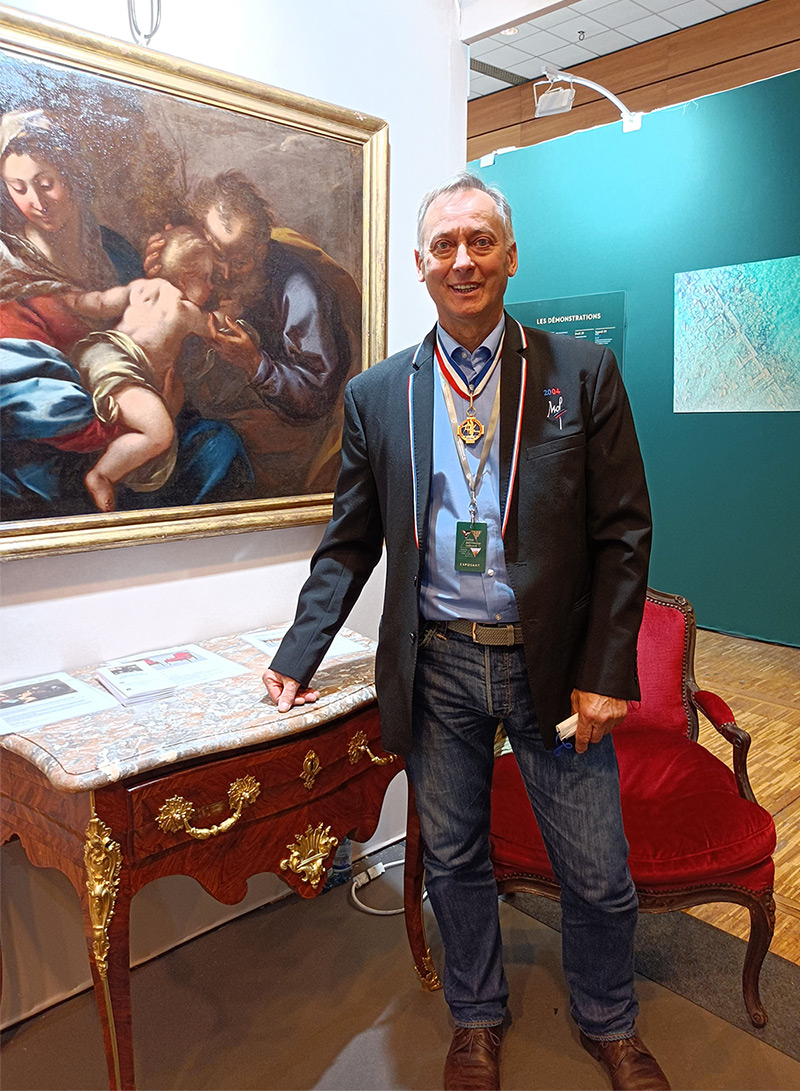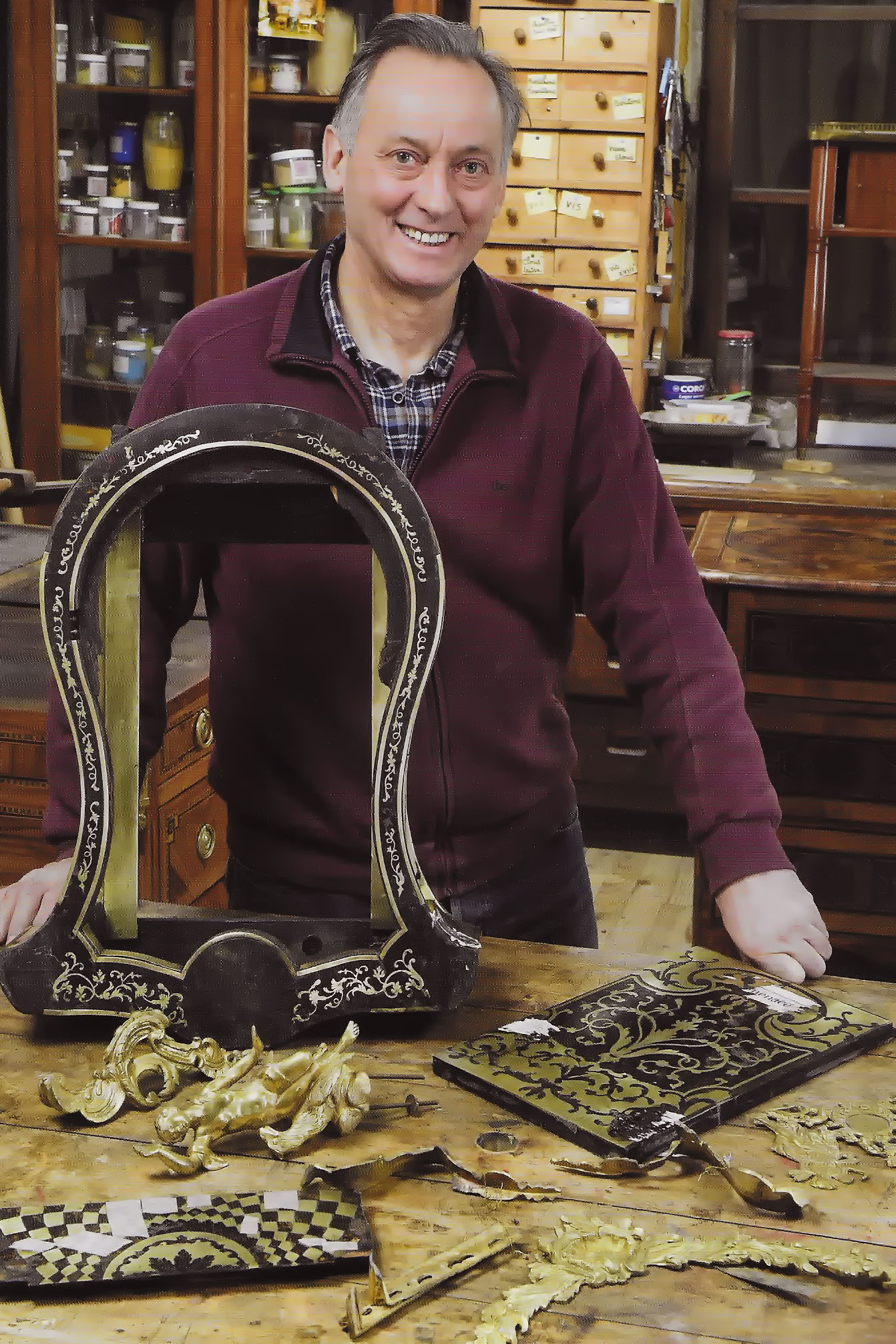 For the past 5 years, I have been based in the city center of Nogent-le-Rotrou. I established my workshop in a former shoemaker warehouse. I kept evidence of this with leather samples preserved on the beams.
It is perhaps the talking walls and the presence of all the vintage cabinets with drawers, machines, and the neatly arranged tools on the walls that contribute to the timeless atmosphere of this place. It feels somewhat disconnected from the modern world.
To practice my craft, being a cabinetmaker alone is not enough. Over the years, I had to continue my learning by specializing in the restoration of art furniture. The professional ethics of this trade are particularly demanding.
In 2004, I obtained the title of « One of the Best Craftsmen in France » with the restoration of an early 18th-century slant-front secretary.